AI spots great clips. ClipFM Studio makes them yours.
Quickly find clips with AI, or make your own in seconds with our lightning-fast fastest clip editor — no need to sacrifice your creative control.
ClipFM is built for professionals
Spend less time editing
Time is your most valuable asset. Simply upload a video and we'll deliver you ready-to-post clips within minutes.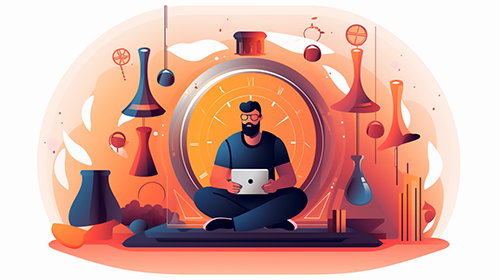 Grow your audience
Clips are a great way to get discovered by new listeners.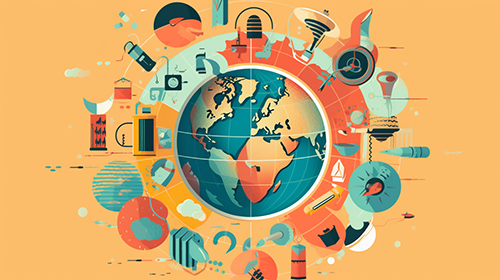 Repurpose past videos
Repackage your existing videos instead of always needing to come up with new content.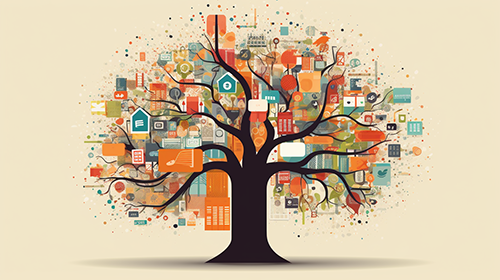 Spend less money
Pay less than 10x the price of what it costs to hire an editor.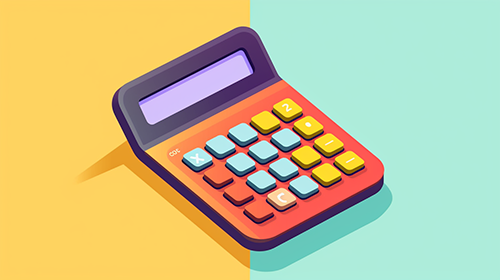 Compare
Zubtitle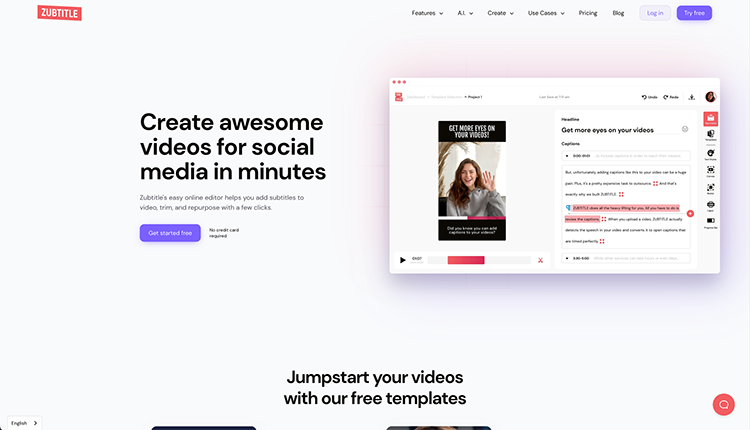 Zubtitle operates in the realm of video editing with a specific focus on subtitle addition. While it incorporates some AI capabilities, such as generating hashtags, titles, and descriptions, Zubtitle does not utilize AI for clip creation. As a result, users are responsible for finding and selecting the clips themselves. This manual approach to clip creation could pose challenges for users looking for a more streamlined, automated solution. Locating and selecting ideal clips can be a time-consuming task, and without AI assistance, this process could prove to be a major bottleneck for content creators who value efficiency. Moreover, while Zubtitles' AI capabilities for generating hashtags, titles, and descriptions could be beneficial in saving time and effort, they still don't cover the entire breadth of the content creation process. A significant portion of work, namely clip selection, is left to the user, which could slow down the overall workflow. However, Zubtitle's primary function, adding subtitles to videos, is a useful feature, especially for creators aiming to make their content more accessible. In summary, Zubtitle provides valuable services, like subtitle addition and some AI functionality for metadata generation. However, the lack of AI-assisted clip creation requires a manual process, which could be time-consuming and less efficient for users looking for a more comprehensive, automated solution.
Zencastr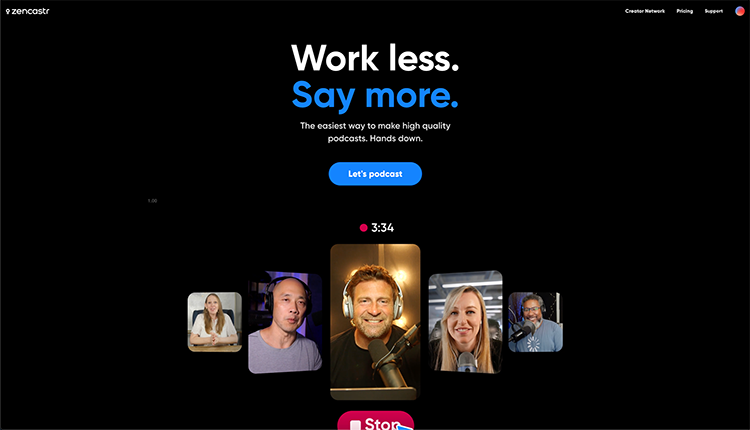 Zencastr is a popular platform designed specifically for high-quality podcast recording. It's especially favored for its ability to record each guest's audio locally, reducing the impact of potential internet connection issues on the overall sound quality. Its simple, user-friendly interface makes it easy to start recording, invite guests, and manage your podcast sessions. Plus, the post-production features, such as automatic post-processing for sound optimization, provide added value for podcast creators looking to maintain a high level of audio quality. However, it's important to note that Zencastr, while excellent in recording and initial processing, does not incorporate AI tools for auto-generating or editing clips from your podcast sessions. If you're looking to create promotional clips or repurpose content, you'd have to either manually edit the content or use additional tools specifically designed for this. Furthermore, while Zencastr is highly effective for audio podcasting, it may not offer comprehensive solutions for video editing or clip generation, which could be a limitation for podcasters looking to diversify their content across different platforms. In summary, Zencastr provides a high-quality solution for podcast recording and initial audio processing. Still, it may need to be complemented with additional tools that offer AI-powered clip generation and more comprehensive editing capabilities.
Get started making clips today.
FAQ
+
What's ClipFM?
ClipFM turns long-form video into short clips for social media. We use AI to find the best moments of your video and give you ready-to-post clips within minutes.
+
How does the AI find clips?
We us a mixture of AI models and heuristics to find parts of your content that work well as clips.
+
What if I don't like the clips?
Because our AI is still learning, sometimes it will make mistakes. If you don't like a clip, you can adjust the start/end timestamps in the clip editor. Our AI will get smarter over time.
+
How many clips will I get?
Our starter plan will transcript and clip up to 10 hours of content per month. Typically this will get you about 50-100 clips.
+
Will Clip work for my content?
Clip works best on conversational audio, like interviews and speeches. We're working on making it compatible with more types of content. If you're curious about your use case, get in touch.
+
Does it work with audio-only podcasts?
Coming soon: you'll be able to upload audio-only content to Clip.fm and we'll help generate a video to match.
+
What languages does it support?
English only. We'll add support for more languages in the future. If you have a specific language you'd like us to add, let us know!
+
Will my clips go viral?
We can't guarantee that your clips will go viral. Check out our YouTube, TikTok, and Instagram channels for some examples of how clips perform. We're working on training our AI to find clips that are more likely to go viral.
+
Can I make my own clips?
Yes! It is super easy to create a clip if you know the exact start and end timestamps.
+
Do you have an affiliate program?
We're launching an affiliate program in Q1 2023. You will earn 30% of revenue from any customer you refer to Clip.fm for up to 3 months.Get in touch if you're interested.
+
How do I try it out?
While tuning the AI to make great clips, we're working with creators directly. Get started here.